COMMERCIAL GARAGE DOOR REPAIR
GARAGE DOOR REPAIRS FOR YOUR BUSINESS
A Repair Service for Your Commercial Garage Doors Too
A commercial garage door is designed to enhance and protect your business. Ensuring the proper function of a commercial garage door requires skills and competence honed over for many years, a steady hand, and extensive knowledge in garage doors. When you need commercial garage door repair, it is imperative that the commercial garage door contractor you select possesses these qualities. No business has better experience in commercial garage door repair service than The Garage Door Guy Corp.
You can trust our commercial garage door repair technicians to fix your garage door to the highest standards. Your garage door is tested and adjusted before we consider the garage door repair job completed. Your garage door needs regular maintenance. If it is not performed, a major overhaul may be needed at some point in the future to repair your garage door to proper working order. Our low commercial garage door repair estimates are unmatched by any of our competitors.
We are the specialists on everything regarding commercial garage doors. Our staff enjoys helping Little Rock, AR business owners have the garage door they need and expect. We value a garage door's worth, and we are often called to handle all types of commercial garage door repair jobs. Whether your project is simple or complex, you can count on us for remarkable customer care.
We have the equipment and the skills to take care of everything. Our Little Rock garage door repair and replacement business utilizes the most innovative techniques to repair all types of commercial garage doors. Many of our repairs performed on business garage doors are on top-quality material. We know that a huge number of our customers share our passion for first-rate commercial garage doors. Many individuals have garage doors that have nostalgic value and are very unique in appearance.
We Know What's Important to a Business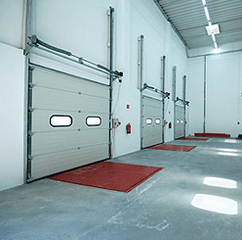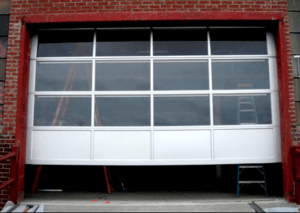 From the most complex mechanical movement to simple removing the scratches from the garage door, we strive to provide our customers with the best possible experience. Our team saves you time and money by having your garage door repaired.
We treat your garage door with the finest of care, making repairs professionally and properly. Commercial garage door repair is not our job, it is our passion. We pride ourselves on repairing your prized possession. Our craftsmen are capable of all aspects of garage door repair maintenance. We blend industry knowledge of customer service and repair to make your commercial garage door repair experience the best it can be. When you need to get your business garage door fixed, you have come to the right place.
With a vast number of years in the commercial garage door repair industry, we are the principal business for garage door repairs in Little Rock, AR. We regard customers' trust as the most important thing.
Allow our team to assess your commercial garage door, diagnose the issue, and determine what is needed to get it functioning again. You can rely on our experience for outstanding garage door repair work. If you want to get your commercial garage door repaired the right way, call The Garage Door Guy Corp.